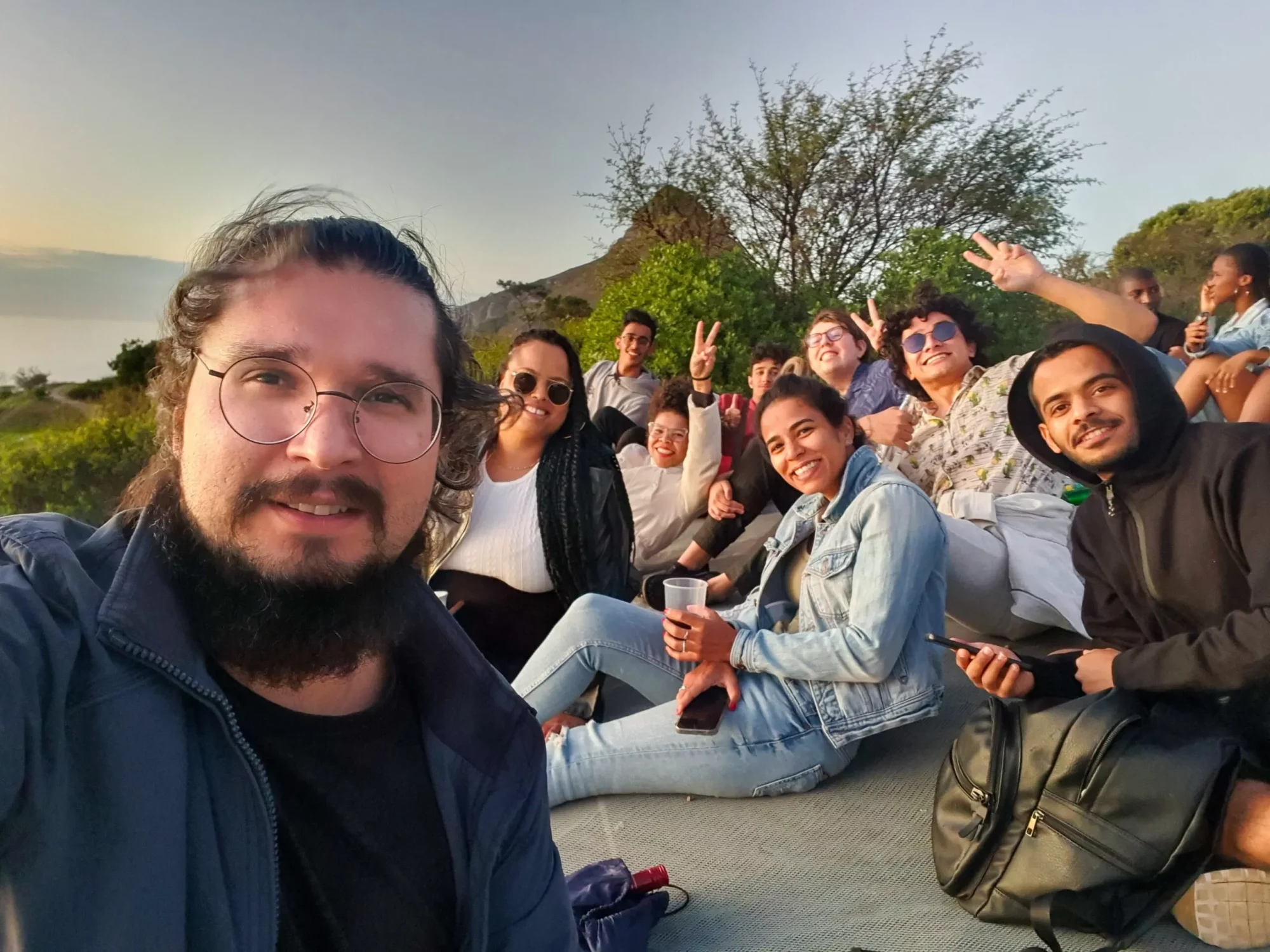 3 facts and trivia you need to know before traveling to Cape Town
Oct 18, 2023
Student report: 3 facts and trivia you need to know before traveling to Cape Town.
'Everything looks like a movie!', says journalist Hilberto Emmanuel, a student at International House Cape Town. Read now and check it out!
A vibrant, colorful and stunning city. I could not begin this text with other adjectives. Talking about Cape Town, South Africa, is talking about what is surreal! And what a responsibility. I've been living in the city for two months and the surprises and joys are daily. Everything looks like a movie!
My name is Hilberto Emmanuel, 26 years old, Brazilian and journalist. I was invited by International House (IH) Cape Town to share what my experience has been like in the city and at the language school. I'm doing an exchange program to learn English and I've been studying at IH for eight weeks.
To clarify some common doubts and also to share what future students can expect from the city, I write three facts and trivia about my exchange experience in Cape Town. I have a lot to talk about. So, follow the IH blog so you don't miss this cultural journey, of self-knowledge and discoveries.
Read the text to the end and check it out!
1. Modern infrastructure
It is important to mention that this is my first international trip. So, I bring as a reference only my country of origin and my travels through some states of Brazil, such as São Paulo, Pernambuco and Piauí.
One of the points that caught my attention the most was the city's infrastructure. I was impressed with the quality of the asphalt. Every street is practically a sturdy, soft carpet. The streets have no holes (unlike most corners in Brazil!). Another important detail about urban infrastructure: I didn't find speed bumps around here.
It is not by chance that Cape Town is considered the most modern and beautiful city in South Africa. In addition, urban cleaning and the environmental awareness of people who do not throw garbage on the street contribute to keeping the city always clean. The beauty of the buildings, with European architectural style, is also a show in itself.
2. Exuberant natural beauties
It's impossible for you to look at a picture of Cape Town and not think: "I need to see this city!". In addition, many people cite the similarity with Rio de Janeiro. I don't know the city of Christ the Redeemer, but by photos, in fact, I had also noticed this similarity.
Cape Town has exuberant and breathtaking natural beauty. Table Mountain, Signal Hill and Camps Bay are good examples of this. In my first week when I took the Red Bus (tourist vehicle) and got to know part of the city, I was thrilled when we went to a high point of the city and had a panoramic view of the city.
According to The Telegraph, Cape Town is the third greatest city on Earth.
The British newspaper says the city ranked third because its topography and geography make it stand out from the rest. Rio de Janeiro, for example, ranked 32nd and was the only city in Brazil on the list with 50 names.
3. Value of local currency
The South African currency is called the Rand. It is internationally symbolized by the acronym ZAR or just the R. The real (Brazilian currency) is highly valued in South Africa and, therefore, the country has been the preferred destination for many Brazilians.
1 rand is equivalent to BRL 0.32 cents. To get an idea of ​​the cost of living in the city, a plate of rice and chicken at a popular restaurant in the city is R40 (about R$12.80). Purchasing power for Brazilians is very advantageous. Generally speaking, it is relatively cheap to live in the city.
Do you want to know more about my adventures around the city and what my experience studying at International House has been like? Follow me on Instagram @HilEmmanuel and I sent you a message. I'm preparing another text to share what it's been like to study at International House and how much my English has evolved!
Also follow IH on social media: Instagram, Facebook, Twitter and LinkedIn.
To the next!
Also read: How Important Is English In The Global Workplace?