Why Teach At Ih Cape Town?
At IH Cape Town, we offer a professional atmosphere that fosters the growth and development of our teachers, enabling them to acquire invaluable teaching experience. Our school is renowned for its dedication to excellence and innovation in English language teaching. We provide a nurturing environment where educators can truly thrive and develop to their true potential.
About Ih >
Chat Now >
Why Ih Cape Town?
Ih Cape Town also provides a number of opportunities for teachers to gain practical teaching experience. New teachers can immerse themselves in a rich and diverse teaching environment, working with students from various levels, age groups, and cultural backgrounds.

Ih Cape Town
Ih Cape Town is part of the International House World Organisation, one of the largest and oldest groups of language schools in the world.

Excellent Language Exposure
Work in English-speaking environment with trained professionals

Cultural Exchange
We attract students from around the world

Professional Growth
We believe in the professional development of our employees

Diverse Teaching Experience
Being part of our school allows you to teach a variety of learners

Enriching Impact
Working for Ih Cape Town gives you the chance to make a positive impact on students' lives
IH Certificate in Advanced Methodology
The IH CAM course focuses on developing your theoretical knowledge and practical teaching ability in the context of teaching General English or a Modern Language to adults. If you are a qualified teacher with at least one year's full-time teaching under your belt and are looking to become a more informed practitioner, then this course offers a high level of methodological input that will advance your development. In addition, you will develop your self-analytical skills and become a more reflective teacher.
The course also caters to those who are specifically aiming to do a future Diploma level qualification such as the Cambridge Delta. We are proud to say that IH CAM course is moderated by Cambridge Assessment English and therefore successful course participants will receive a certificate that includes the  Cambridge Assessment English logo.
Chat With Us >
Apply Now >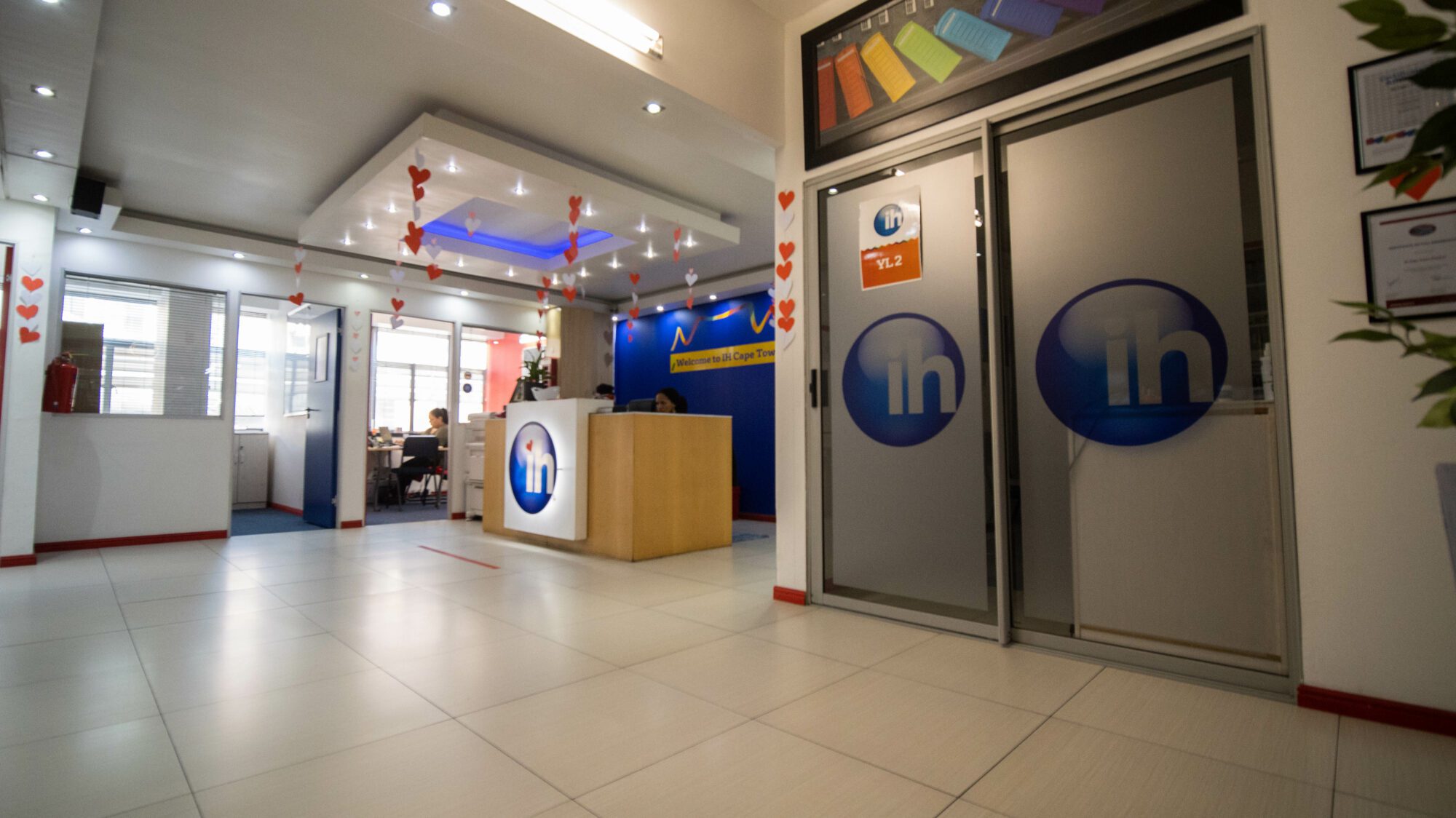 Join The Ih Team
Would you be interested in joining our Ih Cape Town team? Please complete our online form by clicking the link below
Apply Now >
Join The Team
"A good education can change anyone. A good teacher can change everything!"
Learn More >