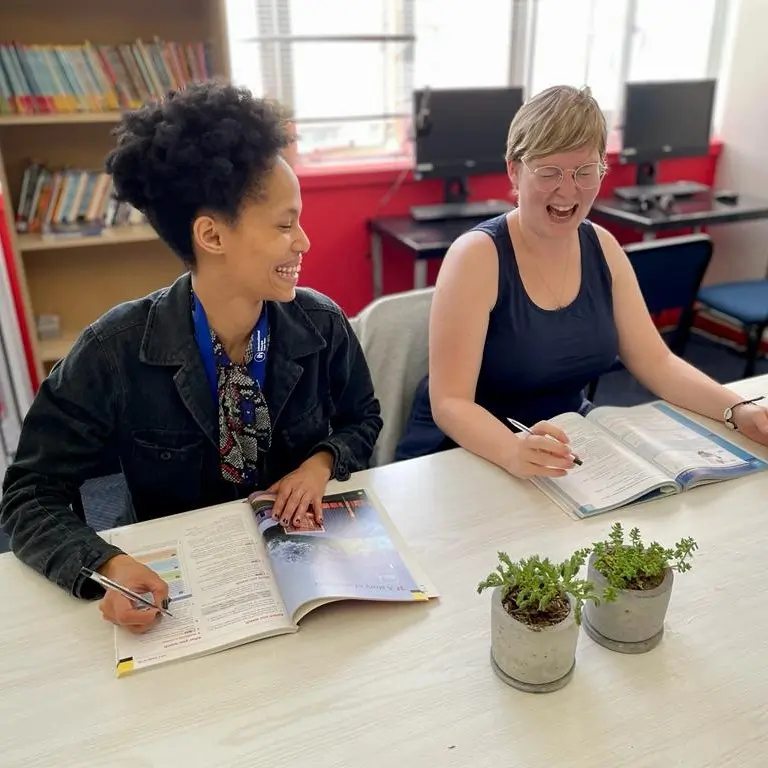 My Internship Journey At Ih Cape Town
Oct 18, 2023
Hello,
My name is Ann-Sophie and I studied 5 months at IH Cape Town. In addition, I had the chance to do my internship as well for 3 1/2 months. I really enjoyed the time as a student and as an intern at IH.
The classes were very special to me. The way the teachers teach English here at IH is incredible, I've never seen something like that before. The joy they have and the fun the bring into class makes it easy to learn. I struggled with conversation- no problem any more thanks to PSP (Personal Study Programme) and the feedback of teachers. I struggled with grammar- I improved immensely in that part because of the constant practice and motivation not to give up from the teachers.
In combination with my internship- thank you so lot Gavin and Ilse for that opportunity- I improved fast and on high quality. The Internship itself thought me a lot and I found abilities I never saw before. The atmosphere from the office but also in general in school is amazing- I didn't found friends, I found a family and a home. 
Learning English here at IH will have a huge impact on my future life- I'm sure about that.
Thank you for everything but especially for all the memories together.