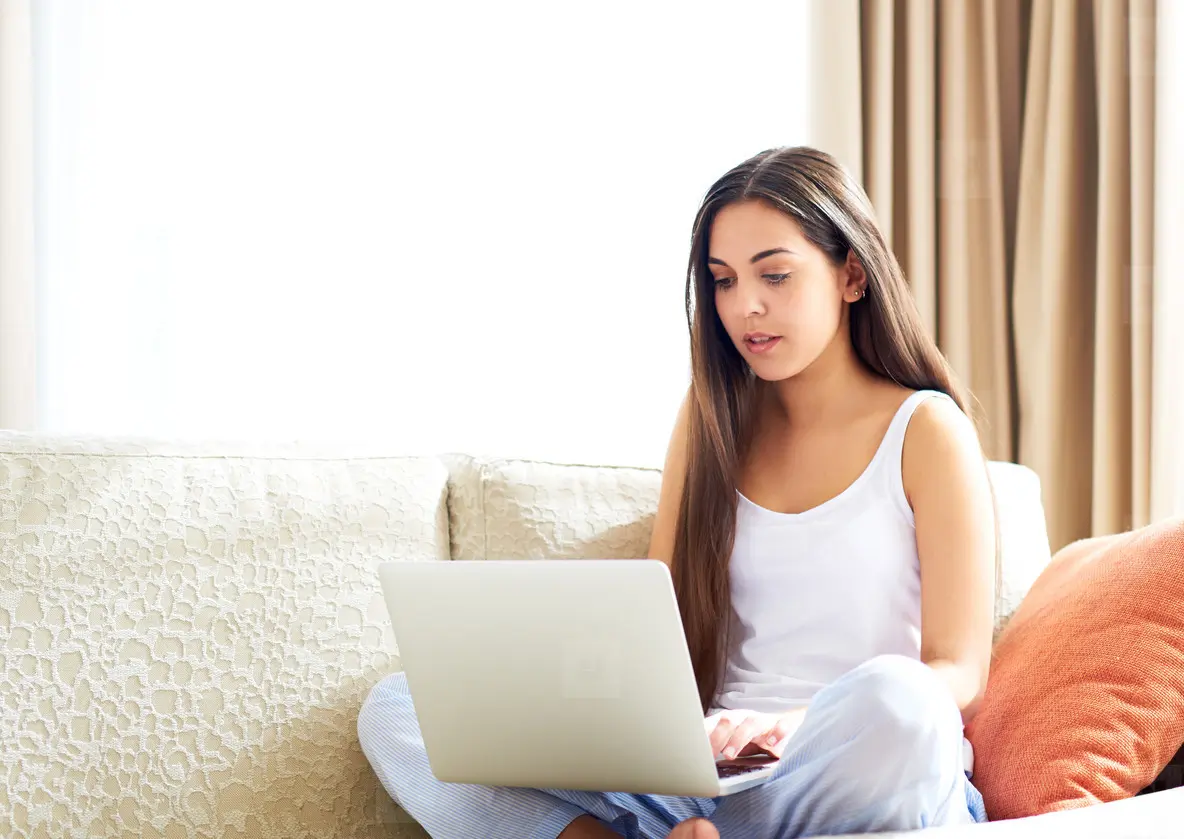 How Can I Learn English At Home, Work, Or While Travelling?
Oct 18, 2023
There are many reasons why someone may want to learn English. School, work, and travelling are some of the top motivators for learning English. However, not everyone has the time and resources to attend English classes in person because of their daily schedules and commitments. Thankfully, you can learn English online at home, work or while travelling with CELTA certified tutors at International House Cape Town.
Learning English from Home or Work 
Learning English from work or home can be done in several ways with an IH Cape Town online course. You can sign up for one-on-one tutoring or group classes. You also have the option to try a free 30-minute trial lesson to have some insight on what to expect from your online learning sessions.  If you are satisfied with the structure of online lessons, then you can choose the course that is most relevant for you. For example, if you want to learn General English, Business English or English for Aviation, there is a specialised course designed to deliver the best learning experience for your specific needs. 
Set your schedule
Once you have chosen a program, you then need to schedule in your classes. Allocate study hours in your day to dedicate to attending your online class and for completing assignments. The beauty of online learning is that you can make use of self-paced study and schedule your classes to the times most convenient to you. For example, if you are at work most of the day, you can access your online courses during your lunch break to get your English lesson done. 
If you are able to study exclusively from home, you can organise your day to accommodate your English lessons while staying on top of your household duties, or remote work from home. Online classes are very flexible and are only 60 minutes long. Additional study and practice can be done at any time convenient to you so you are in control of your English language learning experience!
I'm ready to study, now what?
After signing up for your class, you need to prepare for lessons. Set up a study station in a quiet area so that you are free from distractions. If possible, invest in good quality headphones and a microphone so that you can hear your tutor clearly and vice versa, especially for oral practice. You can also keep a notebook close by to jot down notes and other helpful tips and guidelines while your class is in session. If you are having a one-on-one class, make sure that you give your full attention to what is being said and speak up if you are not understanding or grasping the lesson well. To improve your focus, turn off your social media and avoid distractions online. 
There are also many online English resources to help supplement your English study. There are many worksheets, practice tests, reading material and videos that you can use to build your vocabulary and fluency. Take time to research and source these materials on your own or with the guidance of your IH online tutor. You are in charge of how efficiently you can manage your time and how much effort you extend in order to make the most out of your online classes!
Learning English While Travelling
Studying English from home or work means having a designated study area with a reliable internet connection. Studying English on the move while you are travelling can be a little tricky if you do not have a constant Wi-Fi connection. One great upside to studying while travelling is that you can get a lot of real-life practice talking to native English speakers you may meet on your journey. This is a great way to build your fluency!
To get the most out of pursuing an English course while travelling, here are a few helpful tips:
Access your class from your hotel room if you are on vacation or on a business trip
Make use of free public Wi-Fi at airports and cafés, as long as it isn't too noisy and bustling with people 
Study on a long drive, train or plane journey to help pass the time
Talk to native English speakers you may meet on your journey
Travel to Cape Town and immerse yourself in our face-to-face classes and vibrant city
The same guidelines apply to studying when on the go. Dedicate time in your day to focus on your lesson, make sure you can hear your tutor's instructions properly and limit external distractions so that you can fully absorb and comprehend the course material! As long as you have a stable internet connection and 60 minutes without interruption to assign to English study, you can certainly learn while travelling!
IH Cape Town brings a wealth of knowledge to your fingertips
Our affordable online packages allow you the chance to pursue your English learning goals. With affordable tuition and expert ESL teachers, you can learn English confidently and safely from the comfort of your own home. For the nomads and adventurers, we also have on campus classes with accommodation assistance so that you can study English in the heart of Cape Town. Learning English in Cape Town is a wonderful experience because you can study in a beautiful location, enjoy the culture and the sights the city has to offer and it becomes more than just a study program. 
Our English courses cater to beginners, professionals who need to improve their English, students who wish to attend University in an English-speaking country and globe trotters who want to learn English for easier communication on their travels. Request a free consultation today for thorough guidance on how to get started on your English language learning!