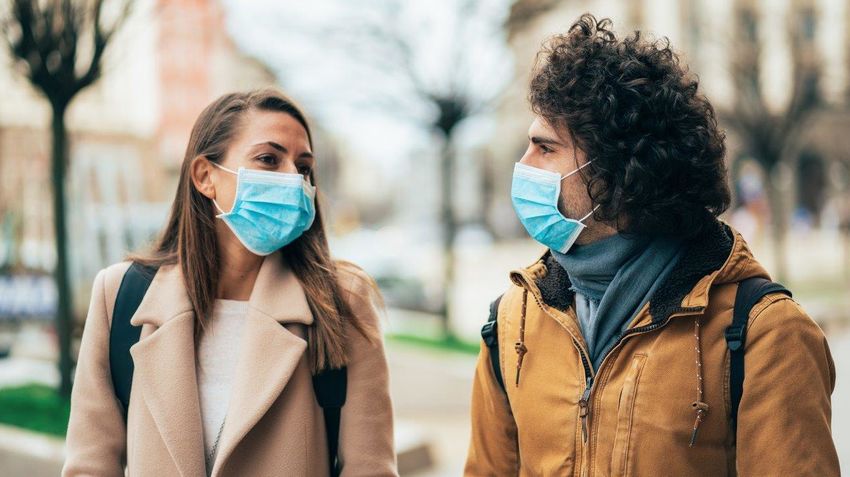 Has Our Vocabulary Changed Due To Covid 19?
Oct 18, 2023
Throughout history, language has evolved and adapted to changing times. Pop culture, media and social influences are major sources of lingos and trendy slang as fads come and go. Every era has had their fair share of new words and phrases that relate to events or trends of that time. Many of these phrases have remained even up to this day. For example, you may still say 'groovy' to refer to something 'cool'. Groovy is a term synonymous with the 1970s and the hippie culture of that decade! 
As the global pandemic continues into 2021, more pandemic related phrases and words are emerging. People are communicating even more over online and video chat, creating content on social media and using hashtags to relate to the current events of the pandemic. Only time will tell if these words are officially added to the English dictionaries but let us take a look at how Covid-19 has made an impact on the English language from 2020 to now. 
Pandemic Lingo
Since the first 'lockdown' people have been adapting new words and phrases to refer to activities, people and things into their vocabulary. Many old or existing words have also taken on new meaning and context that relates to the Covid-19 pandemic. Some of the most popular phrases include:
Quarantine and chill – A new alternative to "Netflix and chill" which basically means to stay at home and relax 
WFH – Working from home
Covidiot – an insult used towards someone who ignores safety guidelines and protocols during the pandemic
PPE – Personal protective equipment (masks, gloves, face shields)
Remote Work – Working from a location outside your office for example, working from home or a different country. 
Flatten the curve – slowing or reducing the spread of the virus by practicing social distancing and proper hygiene 
Social distancing – physical distancing which means keeping a safe space between yourself and other people who are not from your household
Covid-19 – The common term to describe the 2019 novel coronavirus
Coronials – the new generation of children conceived and born during the pandemic
Self-Isolation – distancing oneself from the general public to decrease the risk of contracting or spreading the coronavirus 
Pre-covid – refers to the time before the pandemic arose
Covid-fatigue – taking risks and acting out of frustration or being tired of the continued duration of the pandemic
Maskne – acne caused by wearing a mask everyday
Elbow bump – The socially acceptable way to greet another person by touching elbow to elbow to avoid contact with their hands or face. A socially distanced form of a handshake. 
Rona – slang to refer to the coronavirus
Quarantini – a strong alcoholic beverage concocted while in quarantine.
Panic buy – When you purchase grocery and food items, cleaning supplies and toilet paper in vast amounts to hoard out of fear that items will run out due to the affected supply faced during the pandemic. 
Closed Border – When air and sea travel is prohibited or restricted during country lockdowns to prevent the spread of Covid-19 between countries. 
Post-covid – a way to describe life when the current pandemic has run its course. 
Other words and phrases have increased in the frequency of their usage such as:
Sanitise – using hand sanitiser often to reduce spread of or contracting the virus
Restriction – rules enforced to safeguard citizens by limiting or prohibiting certain activities
Wash your hands – a daily slogan to enforce hygiene to reduce virus exposure
Curbside pickup/ delivery – a popular way for businesses to cater to the needs of customers and be safe
Click and collect – ordering items from a local store online and collecting it at the store without entering the store
Meme – comical photos or phrases which are funny, satirical or 'dank' shared on social media
Zoom – a popular video conferencing software
Have you used any of these words and phrases in your vocabulary since the start of the global pandemic? As an English student, you need not worry, while these words are popular in casual conversations or social media, only a few may actually be considered for addition to the dictionaries. Hashtags and other social media terms that relate to the Covid-19 pandemic won't change standard English significantly, but they are acceptable in conversation because they came about during the historically significant COVID- 19 pandemic. 
Not only have these trends emerged in the English-speaking countries but also in every other language that exists across the globe. Different languages have been using new words or injecting existing words with new meaning, to speak about Covid-19. 
How does Covid-19 affect learning English?
Apart from the periods of lockdown when schools were closed, Covid-19 isn't affecting the learning of English in a negative way. If you can't go to an English class due to lockdown, you can access online courses which can be facilitated in the comfort of your own home. 
English language courses have been ongoing before and during the pandemic at International House Cape Town via our online platform and now with the recent re-opening of our physical campus and international borders, students can come back to class! Get in touch with us today to find out how you can embark on or continue your English language learning even during the Covid-19 pandemic.